Course Overview
The TMMi Professional course will explain why process improvement is important and how you can identify opportunities in your organisation. It also covers the costs and benefits from improving the way organisations work.
This certificate is not only for those looking to improve their own organisation, but also serves as a stepping-stone for those who want to formalise their skills in TMMi and potentially move towards becoming a TMMi and/or lead assessor
This certification comes is built upon an internationally-recognised process improvement framework and assessment model. The course syllabus has been developed and released by the TMMi Foundation

Read More
Who will benefit from the TMMi Professional Certification?
The TMMi Professional qualification is aimed at anyone involved in using the TMMi model. This includes people in roles such as testers, test leaders, test managers, test process improvers, test consultants, TMMi Assessors or Lead Assessors, business stakeholders, and members of a Test Process Group.

This TMMi Professional qualification is appropriate for anyone who wants a basic understanding of the TMMi model. Holders of the TMMi Professional Certificate will be able to demonstrate a level of knowledge required as a prerequisite to becoming an accredited TMMi Assessment Method (TAM) Assessor or Lead Assessor.
The TMMI set of qualifications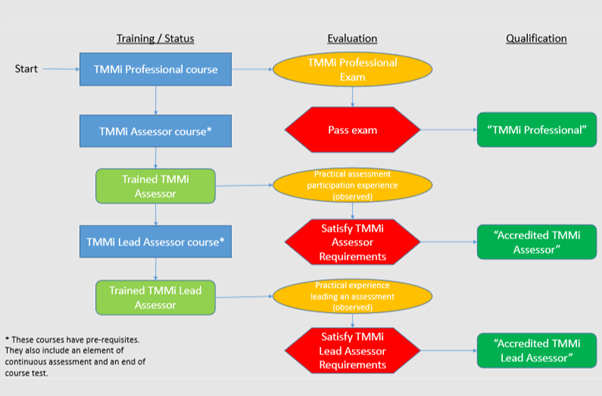 Read Less