Why Choose TSG Training
TSG Training has been instrumental in furthering the bounds of excellence of our industry. To date, we have been involved with:
The development of the syllabus and exams for the ISTQB certification programme.
The development of the syllabus, course and exams for the Certified Agile Tester programme.
Speaking at local and international conferences.
We offer public and private training with:
* An instructor in a physical classroom
* Virtual instructor lead training you can join from anywhere
In addition to our physical classroom and virtual classrooms, we also offer online, self-paced training
Why train with TSG Training?
Our trainers offer a lifetime of support after each course. Our pass rates are consistently above industry averages, however, if you do not pass first time, you can sit on a subsequent course free of charge (just pay the exam fee). Over 98% of our delegates rate our trainers 'good' or 'excellent'
We have been a knowledgeable, reputable UK training provider for almost 20 Years.
Our training courses are carefully designed and mapped to meet the requirements of the different roles and levels of experience in the testing life cycle.  From entry to management level, each of TSG Training's certified and practical courses have a series of defined learning objectives and can be linked with experience levels defined by SFIA™.
Our certified industry recognised trainers have at least 20 years experience at the sharp end of project delivery. There are no hidden costs, our prices include all course materials, exam, and refreshments.
Should you decide that one of our courses does not suit your needs you can opt for an alternative course that meets your requirements better.
We approach each course considering the needs of each delegate's needs on the day. We understand what it is to be a new starter; a graduate on the training 'round; and an experienced professional with real-world knowledge and experiences.
Our training courses and programmes can be structured in different ways to suit the needs of you and your organisation.
We work with you to define your training needs based single or multiple skilled roles defined by your organisational skills requirements so that your staff get the training they need for them to do the job you want them to do.
Meet Some of the Team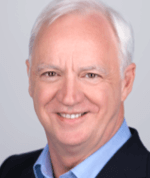 Bernard Melson
Managing Director
Bernard has worked with small and large organizations alike to define, implement and execute strategies and plans linked to the needs of business, its overall owners and shareholders' goals. Working alongside key individuals, he has brought about necessary and desired change to bring efficiencies that improve the way companies work and to realize an increased return on their investment, be that in TI, Learning & Development or commerce in general
With over 40 years' experience in IT and business, Bernard has developed a strong set of skills as a business leader, consultant and trainer from his time working in the banking, legal, manufacturing and legal sectors.
Most recently, Bernard turned around Testing Solutions Group before selling it in an MBO to his then management team in 2016.
An experienced player, Bernard strives to bring about the results that key stakeholders desire, be they business owners, charitable trusts or commercial organizations.
---
Paula Jones
Business Development Manager
Email: p.jones@tsg-training.co.uk
Paula has extensive knowledge of the learning industry and have helped many clients with finding the appropriate training that meets theirs and their companies needs. Having worked in the industry for over 20 years I have an in depth knowledge all IT related training and can advise on many subjects.  The best part of my role is speaking with and meeting clients to work out the best solution for them at the best price. We have a great team here at TSG Training and enjoy team work!
---
Matthew McLiddy
Digital Marketing Manager
Email: m.mcliddy@tsg-training.co.uk
Matthew is creative and enthusiastic individual with a passion for first class, results-focused search engine optimisation digital marketing.  Matthew is committed to utilising new techniques and developments to improve online metrics for TSG Training that make a difference to there digital performance.
Taking pride in my versatility and ability to adapt easily to changing situations, I have excellent communications, problem solving and interpersonal skills. Able to withstand pressure, I have a positive attitude and am a motivated self-starter.
---
John Young
Principal Consultant
Email: j.young@tsg-training.co.uk
John Young is a Principal Consultant at TSG Training. He has extensive experience in the development and delivery of training and skills transfer solutions in the disciplines associated with software testing and quality. As well as certification training, John also uses his experience as a tester to provide bespoke training and coaching in the practical, effective application of theoretical concepts in a workplace context.
He has over 25 years' experience in test execution, test analysis, test and project management, quality management, process improvement and training roles on both public sector and private sector projects. John is a BCS and ISTQB accredited trainer and a member of the UKTB Technical Assurance Group.
---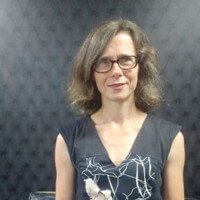 Rosie Sheldon
Senior Trainer
Email: r.sheldon@tsg-training.co.uk
Rosie is a Test Manager/Team Leader with extensive experience of leading teams of test analysts, Agile, structured testing, QA and business analysis in a variety of blue chip environments (insurance, financial services and retail).  Rosie currently trains others from this experience to pass a variety of ISTQB, ISEB and iSQI courses.